Join Our FedMap Community
of Government Contractors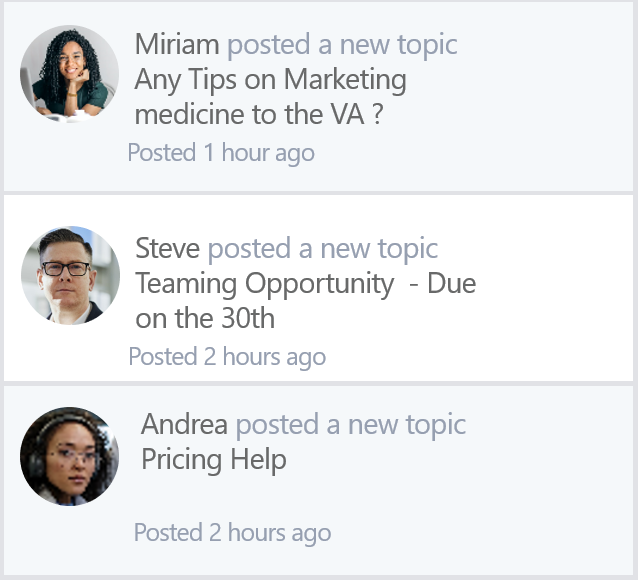 Join like minded people & coaches who have been there!
Get help from experts and peers ready to provide support and share strategies on how to succeed and win more government contracts.
Have open discussions with experts on how they have reached milestones throughout their government contracting journey.
A Dedicated Community to Help You Grow Your Government Business


Over $300 Million in New Contract Awards Within 6 Months.
When you enter the world of government contracting, you want to come prepared into one of the most competitive markets. 
FedMap has helped over 200 disadvantaged companies through the entire process of developing and implementing a Capture Strategy using a real-life contract opportunity.
After 20 years of helping business successfully navigate through the government contracting journey, we understand this market and have built FedMap to provide the support needed though the roadblocks we know are out there.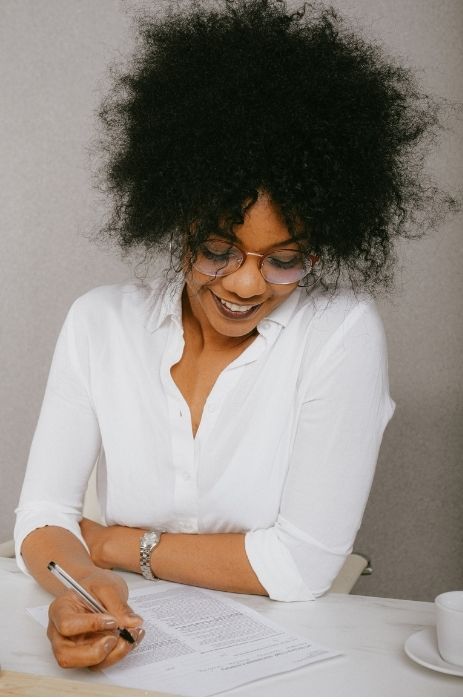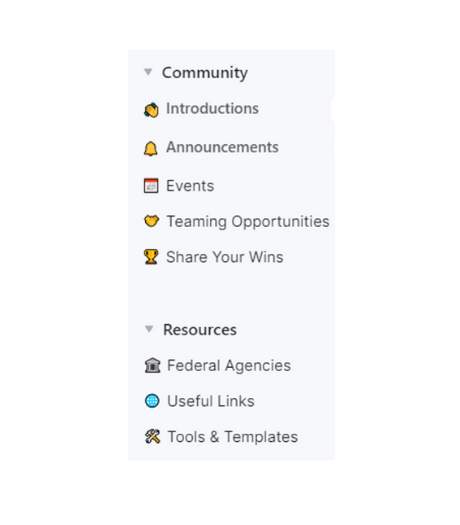 Our community not only provides support, insights and strategies that help members through government contracting roadblocks. FedMap community also provides access to special topic-focused forums members with a private and closed networking group to expand on teaming opportunities
Testimonials
"I gained a ton of useful information from reaching all the topics posted in the FedMap Community."
"All the FedMap content was well written and very helpful."
"We have been in government contracting for almost 20 years now, but there resources that were new to me, so it was quite useful."
Membership Pricing & Discounts
We offer three levels of annual membership that are designed to meet the needs of growing businesses.  


Coley GCS Clients receive special pricing on annual memberships. Please reach out for more info at:

[email protected]
Why Join FedMap Community?

Community Peer Support
Get support from a community of like-minded entrepreneurs pursuing the same goal of accelerated contract wins

Expert Tips, Strategies, and How-To guides 
Our Coaches and Experts post regular tips, strategies, and step-by-step guides that help you accelerating contract wins

Teaming Opportunities
Find and develop strategic relationships with potential teaming partners to build a strong team from the broad and diverse range of member's experience to win more government business.

Upcoming Events
Our team will host experts and post about industry events that help FedMap members grow business.
Resource Library
Access a vast library of resources from links to government agencies, spending, procurement offices and forecasts to ready-made templates, and step-by-step guides for accelerating contract wins

Government Contracting FAQs
Learn from a growing knowledge base of commonly asked questions 

Focused to Develop Business
Active forums and private access to network with a community of your peers helping you keep your business goals on track.

Member Directory
Direct message with your peers and participate in open discussions to communicate with others in your industry.

Share Your Success!
Share your success with other and be inspired by those who have come before you. 
FedMap Community Membership Levels
FedMap has helped over 200 disadvantaged companies through the entire process of developing and implementing a Capture Strategy using a real-life contract opportunity.
Our FedMap participants have made over $300 Million in new contract awards within 6 months after completing the curriculum.
Our program provides companies the tools needed to accelerate growth and is offered with the following membership levels:
Pioneer:
FedMap Co

mmunity of Peers

Business Development and Industry Expert Tips and strategies posts

Online Tools, Templates, & Training Library

Private Group discussions including Teaming Opportunities.

Links to events, agencies spending, procurement and forecasts.
Pathfinder:
All of the above +

3 Personal Coaching sessions with an experienced Business Development Coach

Daily Opportunity Notifications
Trailblazer:
All of the above +

Online Curriculum

Peer-advisory, Monthly Cohort meeting
SBA Scholarship:
FedMap Community is available to qualifying SBA's 7(j) Grant scholarship recipients. Companies wanting to be considered should register to the Scholarship Waitlist to receive notifications as spots become available.
REGISTER TO SCHOLARSHIP WAITLIST